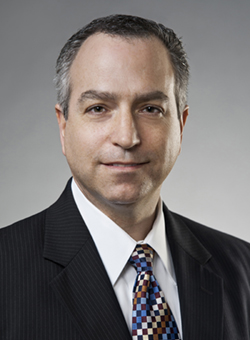 Seth B.
Wolnek, JD*, CFP®, CRPC
Practice Advisor
Seth has been a member of First Financial Group of the South since 1997 with a personal financial planning practice focused on individuals and small business owners who are committed to improving their financial lives.
Seth earned his CFP® in 2001 and his CRPC in 2008. Prior to joining the firm, Seth practiced law primarily in the Washington, D.C. area, working with the law firm of Morrison & Foerster. He also served as a Legislative fellow with US Senator Frank Lautenberg. Seth received a Bachelors of Arts (BA) degree in Political Science from The American University in Washington, D.C. and his Juris Doctor (JD) from the Jacob D. Fuchsberg Law Center in Huntington, NY. Seth is admitted to the bar in Maryland and Alabama.
Seth is married to Michelle Bearman-Wolnek, a Birmingham, AL native and they have two children, Meyer(12) and Raquel(10). In additional to his professional endeavors, Seth is actively involved with local community/charitable organizations. He is an active member of The Estate Planning Council of Birmingham and The Community Foundation of Greater Birmingham's Professional Advisory Committee. Seth currently serves on the Executive Committee of the NE Miles Jewish Day School, is the Investment Committee Chair of the Birmingham Jewish Foundation and is a Past-President of Temple Beth-El, Birmingham, AL.